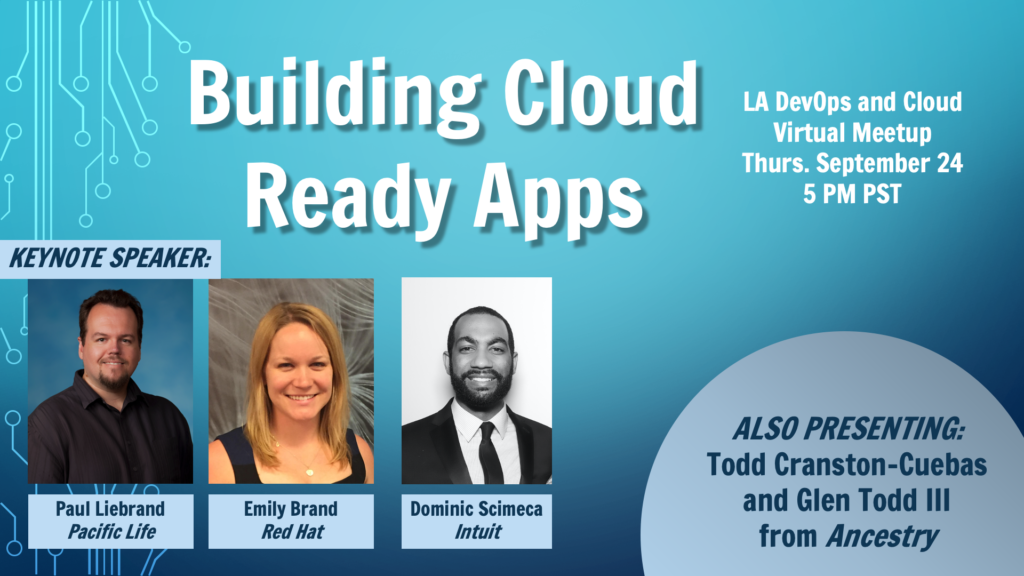 Last week, Level Up co-sponsored another virtual LA DevOps and Cloud meetup: "Building Cloud Ready Apps".
Our keynote speaker was Paul Liebrand, Directory of Technology Transformation at Pacific Life.
Video: https://levelupla.io/video-paul-liebrand-building-cloud-ready-apps-meetup/
LA DevOps and Cloud was excited to welcome back Emily Brand, Chief Architect at Red Hat to the panel.
Also with us was Dominic Scimeca, Senior Software at Intuit.
Also joining were Todd Cranston-Cuebas and Glen Todd, tech recruiters at Ancestry, who shared tips and tricks for "Job Hunting in a Strange New World".
You can check out Todd and Glen's slides here:
SUBSCRIBE today for recap highlights coming soon!